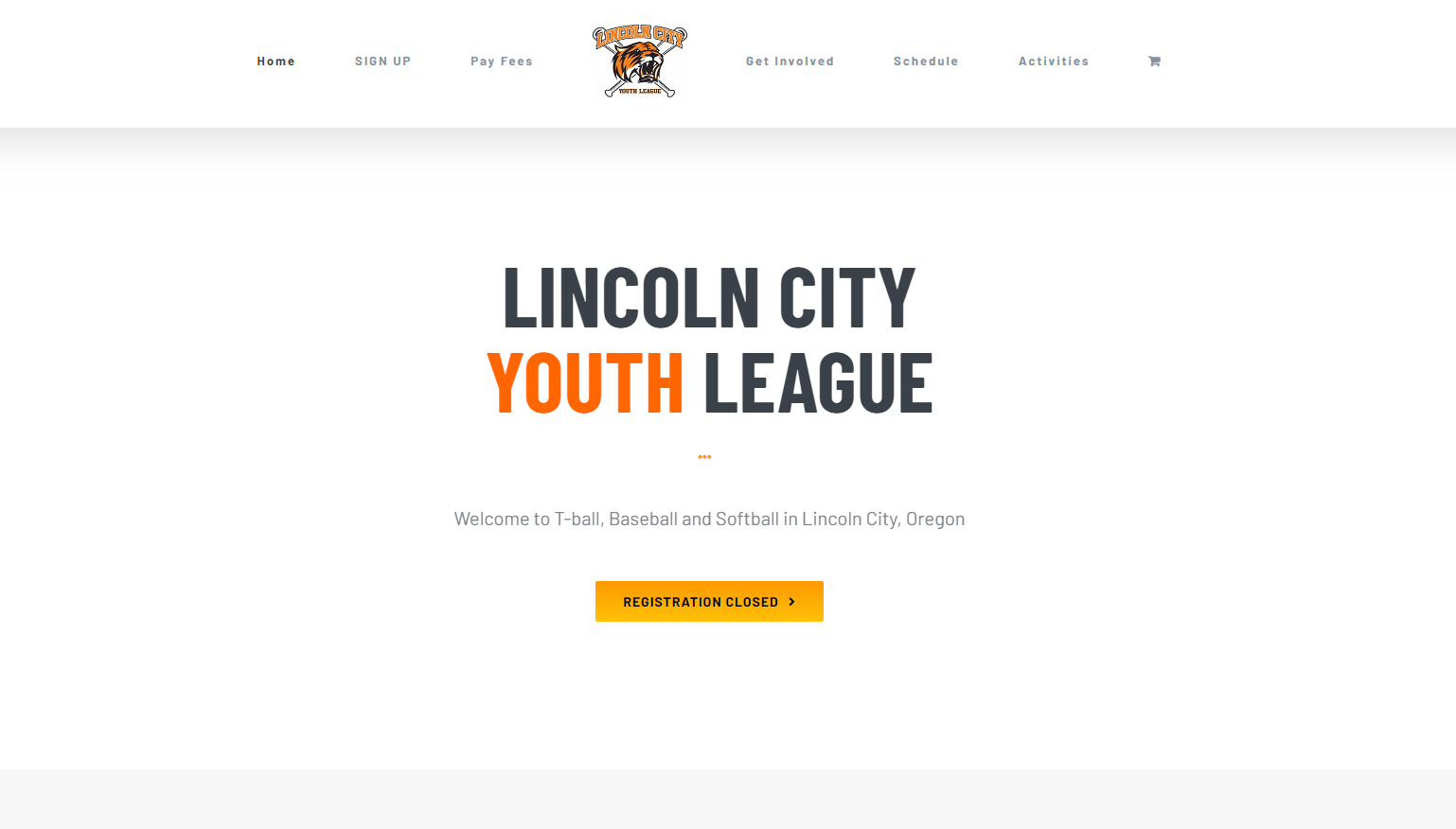 Lincoln City Youth league needed a website where parents could sign up their kids to play baseball, softball and T-ball in Lincoln City, Oregon.
WernerHost hit it out of the park with a ultra-fast website that features Ecommerce and a custom conditional-logic sign up form. Local businesses can pay online with any major card to support the league and parents can pay registration fees online too.
The amount of money saved by doing everything inhouse is staggering when viewed on a long timeline. The money saved can go towards getting things the kids and league need.
This website has automated the sign up process for the coastal town's youth league with a custom form designed just for them. Gone are the days of needing to get that piece of paper to the school by a certain date.
Project Details
Welcome to T-ball, Baseball and Softball in Lincoln City, Oregon.